Tucked quietly away alongside the majestic Great Smoky Mountains of western North Carolina, Maggie Valley is a charming resort town deserving of its popularity among tourists. Possessing a robust lineup of dining, shopping, and entertainment venues, Maggie Valley is the undisputed star of Haywood County. This quaint resort getaway isn't just for the fleeting spectator, however. Maggie Valley country club homes and properties are booming! If your goal is to settle down within a scenic town that harmoniously combines tranquility and a sense of community, then you're in the right place. Make realty expert Lynda Bennett your choice for a seamless transition from your current residence into one of the Maggie Valley country club homes you've always wanted.
Private Maggie Valley Country Club Homes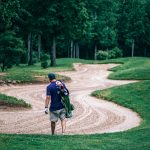 Wading through the sea of available real estate in the area can admittedly be a bit of a headache. Don't waste precious hours scratching your head and staring at the computer screen! For a completely transparent and informative experience, choose Lynda Bennett of Better Homes and Gardens Real Estate. Lynda has been providing her extraordinary services since 1986. She is determined, focused, and willing to do what it takes to connect you with real estate options that meet your preferences. Between commercial property options and residential choices, Lynda has you covered. One of the top professionals in the industry, Lynda will illuminate the intricacies of best purchasing practices and competitive options for Maggie Valley country club homes. Lynda makes your housing goals her top priority!
Smoky Mountain Living
Maggie Valley's appeal knows no bounds. With the Great Smoky Mountains within reach, the whole family can expect endless hours of outdoor fun. Being roughly half an hour from Asheville, Maggie Valley offers a comfortable level of seclusion blended with accessibility and convenience. When you're sick of the bugs from the great outdoors, you can spend a relaxed day meandering from shop to shop instead. Entertainment is certainly in no short supply in this neck of the woods.
For truly luxurious living in the area, look no further than Maggie Valley Club & Resort at 1819 Country Club Drive in Maggie Valley. When it comes to Maggie Valley country club homes, this resort is sure to satisfy!  Fewer than 300 owners reside in one of the cottages or villas on Maggie Valley Club & Resort's property. Would you rather start from scratch? Not a problem! This resort offers the opportunity to build your dream house on one of their lots. Enjoy yourself at Maggie Valley Club & Resort, where a scenic golf course is only a stone's throw away from your front porch.
Find Your Dream Home Today
Are you tired of merely dreaming about the Maggie Valley country club homes and property options available? Transform those dreams into steps towards your goals, and take action now! Lynda Bennett invites you to start making those dreams a reality. With positivity and perseverance on her side, Lynda guarantees that your experience will be an exceptional one. When you're ready to work with the cream of the crop in Maggie Valley, give Lynda a call at 828-421-7279. For a dash of modern convenience, please feel free to also reach out through email at info@mountainheritage.com. Either way, Lynda can't wait to give you the best client experience imaginable.