For an idyllic dose of the North Carolina outdoors, Maggie Valley is the place to be. Quaint and peaceful, this tiny mountain town packs a big punch when it comes to activities and attractions. Whether you're scouting out a condo for your future vacation getaways or you're eyeballing your very first home purchase—let Lynda Bennett assist you with her unmatched Maggie Valley real estate expertise.
A lover of people and planning, Lynda has been connecting folks with their top property preferences since 1986! A true gem in the world of real estate, your home owning dreams can come true when Lynda is on your team. She keeps you informed at every step of the way. If you are unsure about best market practices, don't worry. Lynda has the talent and the tools to effectively navigate the sometimes confusing world of Maggie Valley real estate. Say goodbye to market guessing games. Lynda has you covered. Begin your journey towards Maggie Valley home ownership with complete peace of mind.
Flourishing Maggie Valley Real Estate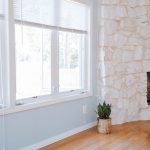 Seated comfortably on the cusp of the Great Smoky Mountains National Park, Maggie Valley is a fantastic choice for an upcoming move. A popular choice for tourists due to the abundance of outdoor events and entertainment venues, there has never been a better time to invest in Maggie Valley real estate. Regardless of whether your goals include commercial or residential property, Maggie Valley is a bustling town packed with opportunity. Children and adults equally take pleasure in the eclectic assortment of things to see and do. However, with all of the options available to you, there can be confusion. Understanding best market practices and negotiation tactics can be difficult. In such a flourishing real estate market, you will be glad you have Lynda as your guide.
An Idyllic Mountain Retreat
Maggie Valley has proven over the years to be a satisfying escape from the routine of work or school. For many of us, once we've traveled to Maggie Valley for vacation, we couldn't help but fall in love! If the allure of this laid-back town made you give the area a double take, join the club! The market for Maggie Valley real estate has never been so enticing.
For your hiking, camping, biking, and whitewater rafting needs, the great outdoors of Maggie Valley calls you! To experience a true hidden gem of the area, make sure you add Soco Falls to your list of sights. An oft-overlooked attraction, this outdoor location boasts two waterfalls that cascade beside one another into a picturesque creek. For an even more colorful encounter, swing by Soco Falls during later summer or early fall. You won't regret it! Experience the majesty of Soco Falls off US Highway 19, a mere 1.5 miles south of Blue Ridge Parkway.
If you prefer attractions that let you skip the mosquito bites, you won't want to miss the Wheels through Time Museum. Another Maggie Valley treasure, Wheels through Time has a premier collection of rare US memorabilia, motorcycles, and similar exhibits. With an impressive 38,000 square feet, this museum is a distinct experience that the entire family will enjoy. Don't miss out on the fun! Check out their uniquely engaging exhibits at 62 Vintage Lane in Maggie Valley.
A Natural Choice
Whether you've visited Maggie Valley numerous times or stumbled upon the area on a whim, you will not be disappointed in your decision to relocate. As mentioned, the complexities of Maggie Valley real estate can appear intimidating at first, but Lynda Bennett is here to help. Work with the best real estate professional in the area! Get in touch with Lynda by giving her a call at 828-421-7279. If email correspondence is preferred, contact Lynda through the online form instead! Either way, Lynda looks forward to finding your perfect home in Maggie Valley.