For the ultimate mile-high adventure, make sure you see the wonders of Maggie Valley. Nestled comfortably alongside the magnificent Great Smoky Mountains and the Blue Ridge Mountains, Maggie Valley remains a popular attraction for tourists and locals alike. This town's appeal only continues to grow as word spreads. Claim your stake in this comfy nook of western North Carolina; start browsing available Maggie Valley NC land for sale! For the most expedient property search options, work with Lynda Bennett, an exceptional real estate authority. Lynda has carved a reputation for putting her clients' needs first. There is a reason she has been in the business for roughly thirty years. Don't waste precious time trying to figure out the turbulent real estate market on your own. Choose Lynda, and your ideal Maggie Valley NC land for sale will be at your fingertips.
Spacious Maggie Valley NC Land for Sale
Maggie Valley stands out from the Haywood County crowd when it comes to family fun and opportunities for adventure. Thanks to its convenient location beside rolling hills and glistening streams, an endless supply of nature-fueled amusement is to be had here. While nature's call is strong around these parts, there is a delightful balance for those who prefer inside entertainment instead. From Maggie Valley's quaint jewelry shops to scrumptious restaurants, your credit card can easily get as much of a workout as the whole family. With this in mind, it is no wonder why many want a piece of the resort town pie. Whether you're looking to settle down and construct your dream home or build your own restaurant to contribute to the atmosphere—Maggie Valley NC land for sale awaits you! With realty expert Lynda on your team, the sky is the limit with your property goals.
Embrace the Mountain Life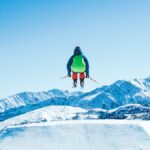 After a few minutes wandering through the streets of Maggie Valley, it becomes quite clear why this town remains such a treasure on this side of North Carolina. Vacationers find themselves returning season after season for the fantastic skiing alone! For the ultimate snowbird experience, you won't find a greater place to be than Cataloochee Ski Area. With a convenient location at 1080 Ski Lodge Road in Maggie Valley, you won't have to compromise fun for a quality experience at Cataloochee. Proudly operating as one of the first locations in the region to open each season, Cataloochee ensures that your skiing and snowboarding trip is one to be remembered. Did we mention that snowtubing is also an option? Suit up and head to Cataloochee Ski Area for the holiday trip of a lifetime.
For some of us, trips outside in the snow are a bit of a wilder ride than we'd like. If your idea of a fun time can be better summarized by the phrase "window shopping", then Maggie Valley has you covered. For a dash of whimsy (and the potential to find that perfect gift you've been scouting out for Mom), check out Hillbilly Jack's Antique Mall. Located at 51 Playhouse Road in Maggie Valley, you won't want to miss this adorable shop! Hillbilly Jack's offers an eclectic arrangement of vintage items, pottery, tools, glassware, and so much more. Do you enjoy putting your art-of-the-deal skills to the test? Good news. Prices are negotiable on most items, so you don't have to save your haggling skills for The Price is Right. The expression "shop 'til you drop" truly comes to life in Maggie Valley with stores like this around!
Secure Your Space in Maggie Valley
With an abundance of outdoor and indoor activities, Maggie Valley is a fitting vacation destination for anyone. Equally possessing an endearing sense of community and mountain culture, this town's appeal extends beyond mere transience. Maggie Valley welcomes families and solo adventurers alike to settle down in these comfy quarters. To secure your Maggie Valley NC land for sale, act now. Get in touch with Lynda Bennett, one of the top realty professionals in Haywood County. Lynda puts your needs first and further offers total transparency to all of her clients. For your commercial and residential goals, give Lynda a call at 828-421-7279 today to learn about your options. If you have a general inquiry, don't hesitate to reach out through Lynda's convenient online contact form. Lynda looks forward to connecting with you and providing you with an outstanding realtor experience.