A cozy little resort town within Haywood County, Maggie Valley is the perfect destination for some much-needed R&R. If you're curious about a more permanent placement, you can rest assured that this quaint North Carolina locale has plenty to offer. For the absolute best listings regarding Maggie Valley lots for sale, look no further than Lynda Bennett. Farmland, ranches, recreational property, hunting property, and so much more is within your grasp! Lynda remains one of the top choices when it comes to realty expertise for a reason. Regardless of whether you're seeking a commercial or residential property, Lynda is ready to bring decades of experience and talent to the table.
Multiple Maggie Valley Lots for Sale
Nestled comfortably in the Great Smoky Mountains of North Carolina, Maggie Valley is a small town with big personality. Outdoor activities and events abound for visitors! The area is bursting with rich shopping, dining, and entertainment options as well. There has never been a better time to peruse the Maggie Valley lots for sale. As Maggie Valley's popularity continues to rise, your home or property purchase is an ideal investment for your future. Working with a realtor can help cut out the stress and struggle. Do you have a question about best practices in purchasing property? Not a problem. Lynda has been in the business for several decades and is ready to help. With a clean and easy-to-navigate website, Lynda offers great tools, her time, and a professional experience. Finding your next home, lot, or other property has never been so simple.
Say Hello to Maggie Valley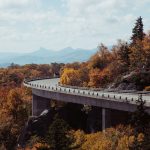 Choose Maggie Valley as your home base, and prepare for quite an array of fun for the entire family. For a scenic drive that is sure to please, hop on the road and cruise through the Blue Ridge Parkway. Less than ten miles from the heart of Maggie Valley, this location will leave you speechless as you take in the gorgeous sights of budding flowers and whimsical wildlife. Take some fun photos and enjoy the gentle breeze wafting through the window. If hitting the town is more of your style, there are several venues that cater to even the most refined dining tastes. Grab a quick burger or have the whole family sit in at the local Italian eatery. The choice is yours!
Why let the fun stop at dinner? Swing by the Fantasy Golf & Game Room at 3659 Soco Rd in Maggie Valley for the ultimate fun time. From arcade games (with great prizes to boot) to an 18 hole extravaganza, you'll be walking away with some cool prizes and bragging rights. With so much excitement right at your finger tips, now is the time to check out some Maggie Valley lots for sale. You can find yourself living in the midst of the fun with Lynda to guide you through the real estate options. Better yet, you can set up shop and contribute to the experience, yourself! The sky is the limit. Let Lynda Bennett of Better Homes and Gardens Real Estate help you get there.
Find Your Next Home
Whether you're a frequent flyer to Maggie Valley or fairly new to the charm and appeal of this tourist town, you'll be set up for success when you let Lynda help you find the property of your dreams. When it comes to familiarity with the finest Maggie Valley lots for sale, Lynda knows the ins and outs of the area. Further, Lynda will provide a personalized realty experience for you. Your needs will remain her top priority. Professionalism and transparency are always at the forefront when you work with Lynda. If you're ready to learn more about what options are available to you, give her a call at 828-421-7279. You can also reach out via the convenient online contact form.