Summer is finally here! That means plenty of sunshine, longer days, and… pesky allergies. Argh! One of the major pluses of summertime is the opportunity for smooth transitions and new adventure. Regardless of whether that looks like a new job or a new home, now is the time to check out some Maggie Valley homes for sale. Lynda Bennett of Better Homes and Gardens Real Estate will help you secure your dream house. In the business since 1986, Lynda is one of the top real estate professionals in the area. For a transparent and tailored experience, you won't find a better choice than Lynda.
Charming Maggie Valley Homes for Sale
Are you looking for a routine vacation destination in the form of a second home? Or maybe your decision to check out Maggie Valley homes for sale is related to a burgeoning career shift. No matter the reason for your relocation, Maggie Valley is a fantastic place to be in North Carolina. Adorable housing options abound, from family homes to condos and even multi-unit residentials. If you're curious about activities, then you're in luck! There is certainly no short supply of things to see and do for the whole family.
Experience Maggie Valley North Carolina
Typically considered a family resort town, Maggie Valley has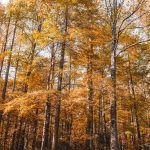 loads of excitement for locals, too! You don't have to be a tourist to enjoy the sights around here. Comfortably seated only 35 miles from downtown Asheville, Maggie Valley is a great place to lay roots for both outdoor thrill-seekers and lovers of indoor entertainment alike. For those of us who would rather set out on a hike, Maggie Valley has you covered. Home to wildflowers, chirping birds, and black bears (oh my), the Great Smoky Mountains National Park is right within reach. If you're one who enjoys some options for your outside escapades, Pisgah National Forest is also close by, being only a 30 minute drive from Maggie Valley. There is also a Cataloochee Valley tour in Waynesville and Cataloochee ski lodge, so you can start stretching those legs now!
If your idea of a good time involves air conditioning and delicious food, don't you worry. Take a break from looking at Maggie Valley homes for sale and swing by one of the many restaurants! From pizza, burgers, and sandwiches to Italian eateries, a winery, and lounge—the hardest decision will be which place to try first. Shoppers, you haven't been forgotten. There are tons of cute boutiques and shops, including antique stores, pottery, and local jewelry. You don't have to hit the slopes for a workout around here. You'll be hiking from activity to attraction in Maggie Valley.
Connect with the Experts
If you're ready to stop dreaming and start packing those bags, then wait no more! Lynda Bennett is ready to help you explore Maggie Valley homes for sale and other property options. All you need to do is to bring your goals and ideas to the table, and Lynda will bring the expertise. It's that easy. Give Lynda a call today at 828-421-7279. You can also check out the Better Homes and Gardens Real Estate site for more information on how to get started. Make your dreams a reality today! Lynda looks forward to working with you soon.